July/August Newsletter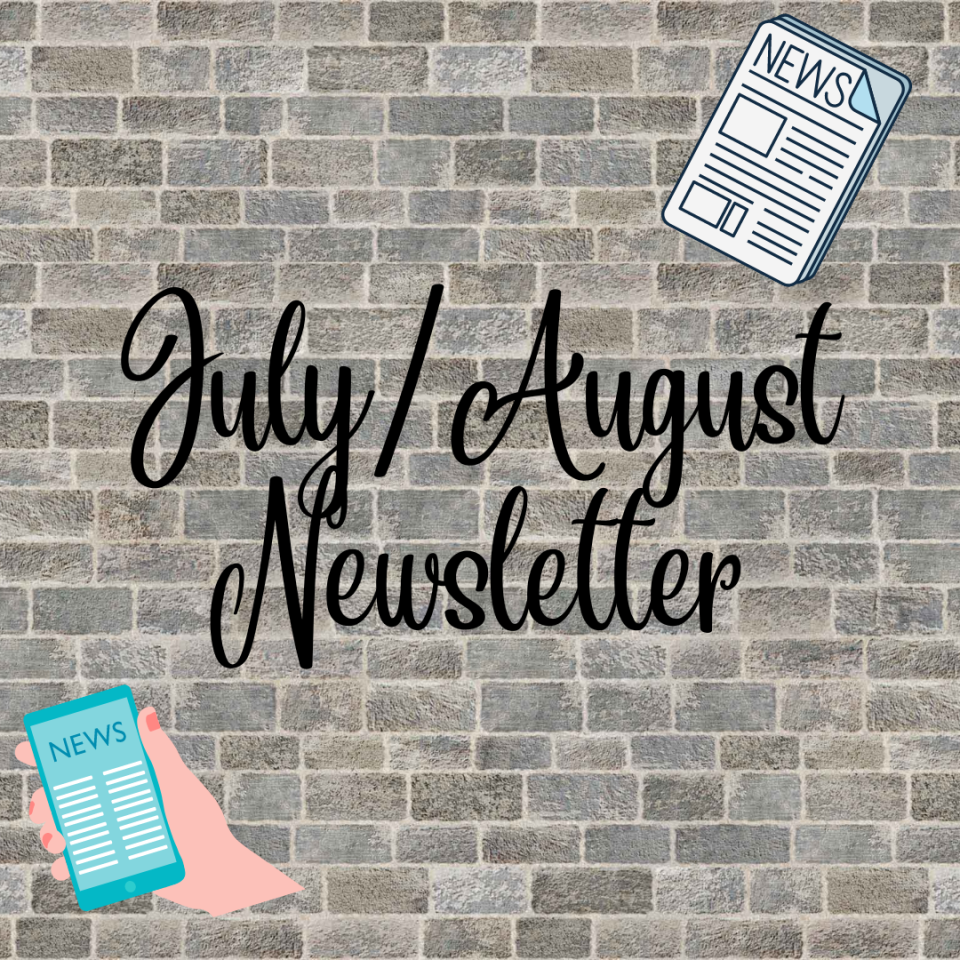 Hello to all of our families and friends.
Firstly we would like to welcome all of our new families to the centre. We hope you are all settling in well.
It has been a very busy couple of months within the centre and we also have a number of exciting events coming up on the calendar as well.

The past two months have seen us celebrate State of Origin 2 and Pyjama Day and Book Week with some fun dress up days- something that we absolutely love here at Cannon Hill
In the rooms our children were engaging in many exciting experiences.
Our Nursery children were very interested in making music with bowls and utensils, climbing an obstacle course indoors, playing in the cubical cubby house and practising gross motor skills with walks in the yard and riding the toddler bikes.
Our Toddlers explored their self-identity through painting, engaged in social interactions with a very fun teddy Bears picnic, participated in sensory play with large bubbles and practiced their balance on stepping stones.

Junior Kindy have been very involved in fine motor and hand eye coordination experiences such as hammers and cutting exercises, as well as learning about road safety and participating in cooking experiences.

Senior Kindy children have been sciencing away and learning about butterfly lifecycles, experimenting with magnet tiles and florescent colours. they have also been practicing fine motor skills through tracing letters and art experiences such as wet chalk drawing.
Our Preschoolers have been transforming areas in the room everyday through construction with connector blocks, tumbling blocks and dominoes They have also been working on their midline coordination and manipulative skills through experiences suck as necklace creations, bubble wrap printing and puzzles.
| | |
| --- | --- |
| Date | Event |
| 29th August-2nd September | Father's Day Stall Open |
| Friday 2nd September-2.30pm | Dads Afternoon |
| Tuesday 6th September | Super Hero Dress up Day |
| Monday September 12th-2.30pm | Grandparents Afternoon Tea |
| Monday 19th September | Talk Like A Pirate Day |
Monster Raffle: Thank you for all of your donations. We are a little behind in sorting everything out so we will have our prize list and tickets out soon
As you may have noticed we have quite a few staff away at the moment for different reasons and we have been lucky enough to have some lovely relief agency staff come into the centre and help us out. The children have all responded well to our visiting staff and they have all adjusted well to our centre and team on the days they are present.
The following staff will be on leave on the following dates.
Miss Sarah-15th August to 9th September
Miss Gabby-22nd August-16th September
Miss April-26th August-9th September
Miss Sue-8th September-23rd September
Miss Kelly-14th September-23rd September
Staff changes
Miss Lauren(Loz) has now stepped into the role of Preschool assistant alongside Miss Odette.
We would also like to welcome Miss Shayne to our team. Shayne is working as our nursery assistant alongside Miss Naomi and is settling in well and doing a wonderful job.
Unfortunately, we are saying goodbye to Miss Priya for a while. She is embarking on a UK working adventure to be a nanny for 12 months. She promises us that she's coming back to us in a years' time. We wish her the best of luck and all of our good wishes on her adventure.
Breakfast times: We are still unfortunately having children arrive at the centre after 7.30am with breakfast. At this time in the day we are already very busy and we cannot serve breakfast to children after this time. Our cut off time for breakfast is 7.30am We ask parents to not bring food out after this time and place it on the tables. Please ensure your little one has had breakfast before arriving if after 7.30am. Alternatively, if they have not eaten breakfast at home, we are happy to offer it to them at morning tea time. we would also like to remind parents that we are trying to encourage healthy eating in the children so please refrain from sending them in with lollies, chocolates or sweet treats in the mornings.
Toys from home: We are still seeing a lot of this happening. We kindly ask that you please discourage your children from bringing their home toys to the centre. staff will direct parents to take the toys home as this causes some arguments between the children and we also have some upset if items are lost. Staff cannot be held responsible for any toys that are sent into the centre.
Naming children's items: We have a lot of lost property around the centre. We encourage parents to please name all of your childs belongings and please check the lost property in all of the rooms for your childs items.