Crazy Odd Sock Day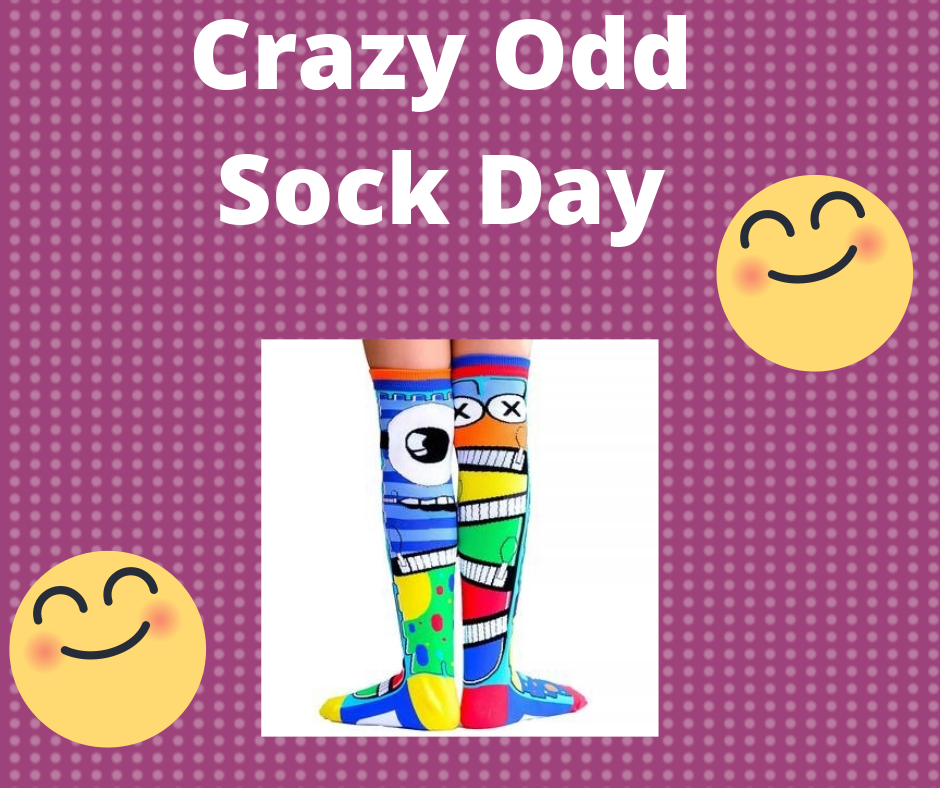 Crazy Odd Sock Day at Cannon Hill
We will be having Crazy Odd Sock day on Friday 9th October. Odd Socks Day is designed to raise awareness and reduce the stigma of mental health issues.
come along in your crazy odd socks to help raise awareness or mental health.
It will be a fun day of colour for all.
By wearing a pair of Odd Socks we are on our way to starting the conversation about mental wellbeing.